The Gate, Hole in Space reloaded was a dual installation and a collaborative performance platform that connected Second Life and First Life in real time.
The Gate was made with Yves Bernard, and in collaboration with Domenico Quaranta, Sugar Seville and the Second Front collective. It was a creation for the iMAL opening exhibition "Hybrid World" in October 2007.

The initial idea was to create an installation where your movements in the physical world could control a Second Life avatar. Eventually, we created a symmetrical setup, similar to Kit Galloway & Sherrie Rabinowitz's Hole in Space (1980), where audiences in two different locations can interact with each other through a 1:1 video feed.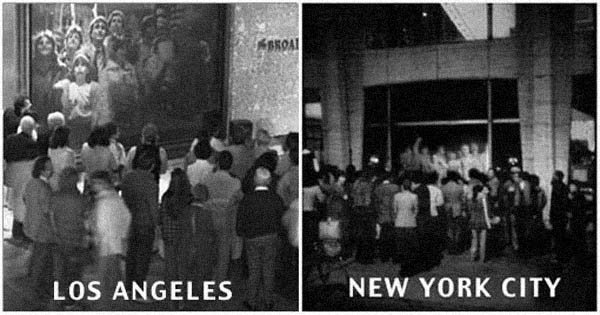 A view of the Second Life Gate is permanently projected in the physical venue; when an SL user with their avatar comes in front of The Gate in SL, it is visible in the real public space; when one arrives physically in front of the door in the public space, they becomes visible in SL and can interact with the SL users.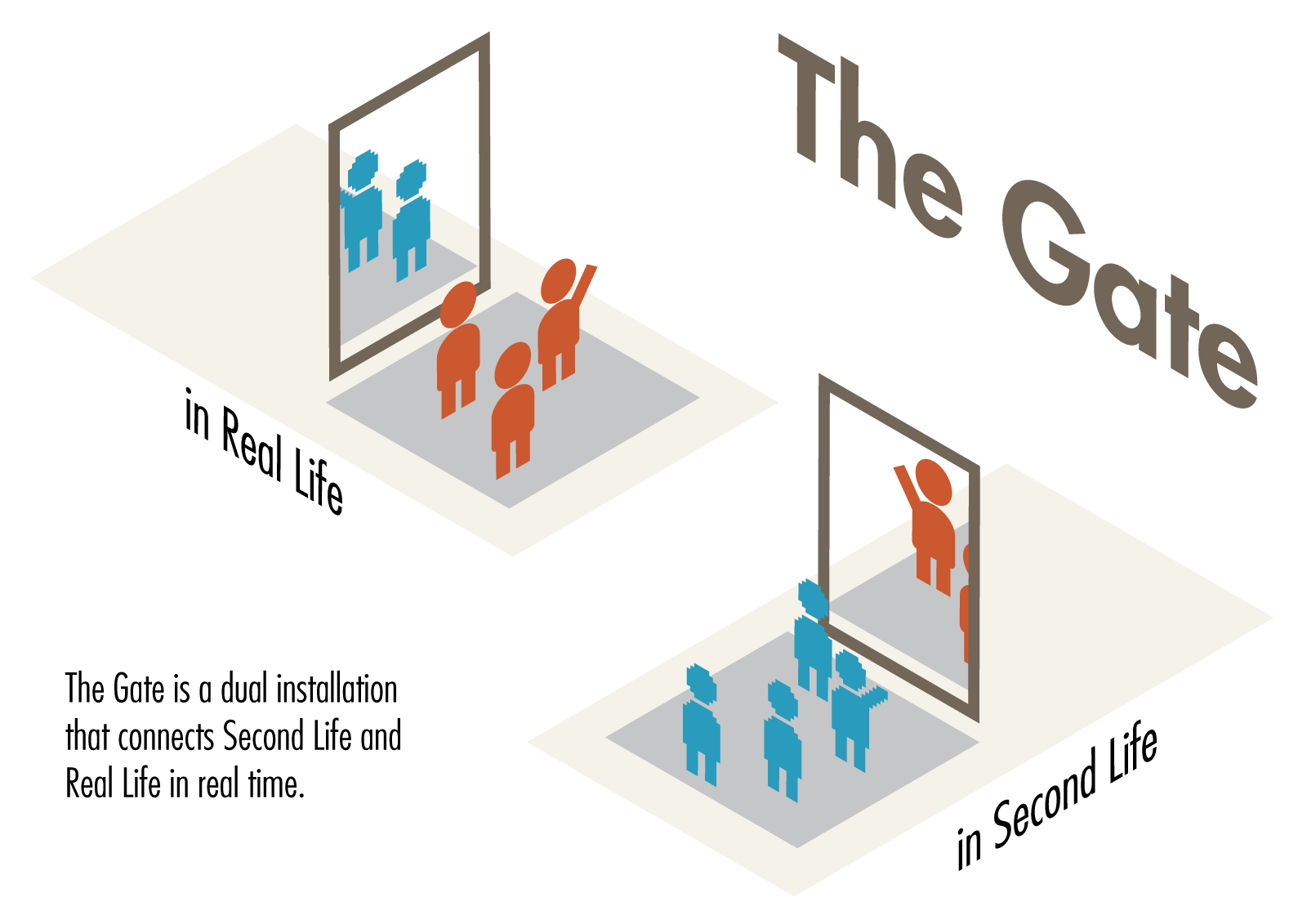 More about The Gate on imal.org
An interesting post by Michael Dutillio on The Gate as a "mixed reality boundary"
Exhibitions
In 2009, The Gate was invited to the Broelmuseum, Kortrijk (Belgium), as part of the Fantastic Illusions exhibition. This show explored how Belgian and Chinese artists build illusory spaces for the visitor. It featured works of Nick Ervinck (BE), Hans Op de Beeck (BE), Tale of Tales (BE), Vadim Vosters (BE), Olivier Deprez (BE), Yves Bernard & Yannick Antoine (BE), Bart Stolle (BE), Heidi Voet (BE), CREW (BE), Teddy Lo (CN), Jenova Chen (CN), Aaajiao (CN), Wu Juehui (CN), Hu Jieming (CN), Peng Yun (CN).
In 2010, The Gate was invited to the Shanghai Biennale (Shanghai Art Museum). Residents of Second Life kept using it as an improvised performance platform, like Kakukkfu Yosuke.
In 2011, The Gate was back in Brussels (Halles de Schaerbeek) for the École de Recherche Graphique (ERG) seminar on the Body/Machine relationship, and hosted again by the Odyssey Project on Second Life. Meryll Hard performed IRL for the opening.